The boys and I had a good day yesterday. We played on their mat, had some tummy time and just layed around and enjoyed the day relaxing.
We went to my mom's last night so they could say goodbye to my aunt and uncle who are driving back to Jacksonville this morning.
My Aunt Pam had lots of nice things to say and kept telling me what a wonderful mother I am and what a great family we have. That's such a sweet thing to say and makes me feel good.
Now on to some cute pictures of my sweethearts!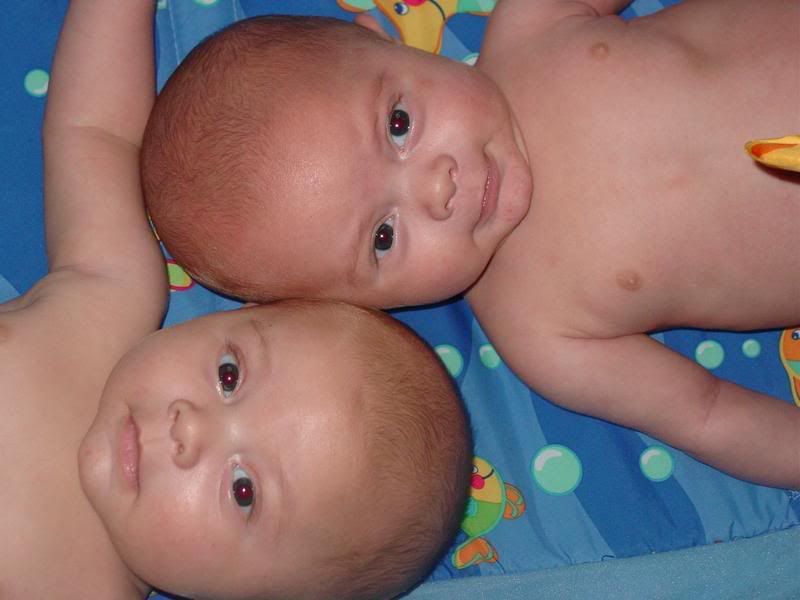 Taylor on the left and Callum on the right. Their hair looks red almost....I think the flash must do it.
Callum giving mommy big smiles
Taylor on his mat, he loves kicking the ball on there. we call it his soccer time.
blurry, but Callum smiling at his fishies.
Taylor checking out his fish suspiciously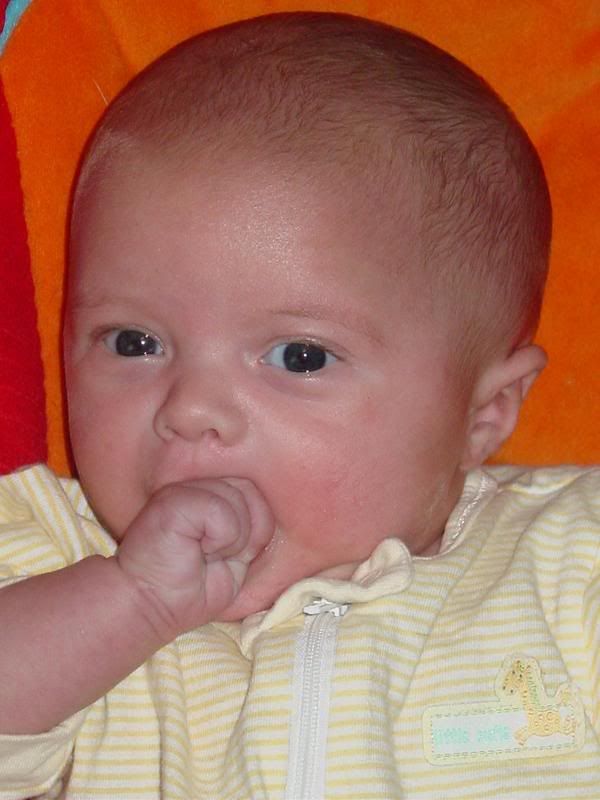 They both love to eat thier hands. Here's Callum having a taste of his.