my dad and grandma got into town last night.
they brought us all sorts of goodies. i got both crib sets for the boys cribs. my uncle sent down a super nice wooden highchair. it's really beautiful.
my dad brought us all sorts of baby stuff from australia...so that was really neat. they get some australian baby toys! two really cute knitted koala bears. some outfits from my aunt in california.
my dad told me that he wants to take us shopping for anything else that we need.
i can't think of anything besides clothes that they need really.......maybe a wipe warmer.
please buy us a mini van dad! lol
at least the boys had a better day yesterday. they weren't crying all day.
Taylor & Grandpa (my dad)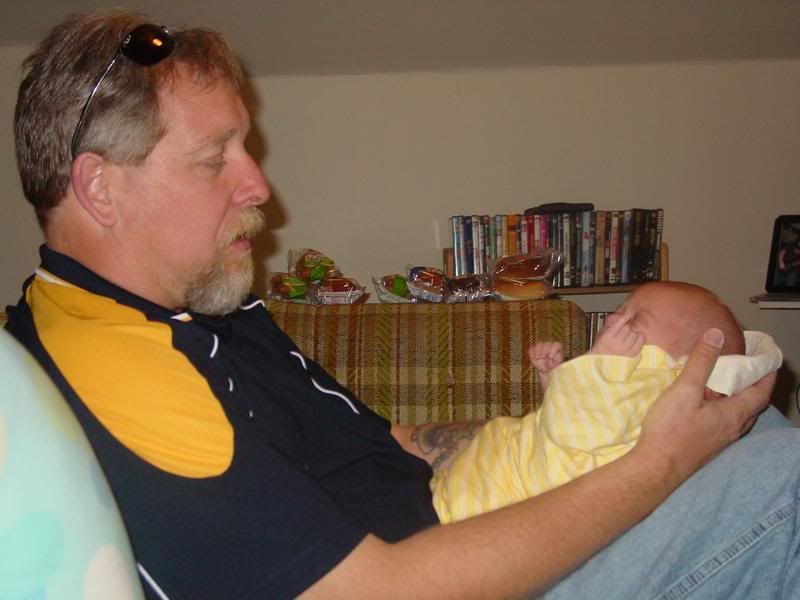 another of grandpa & Taylor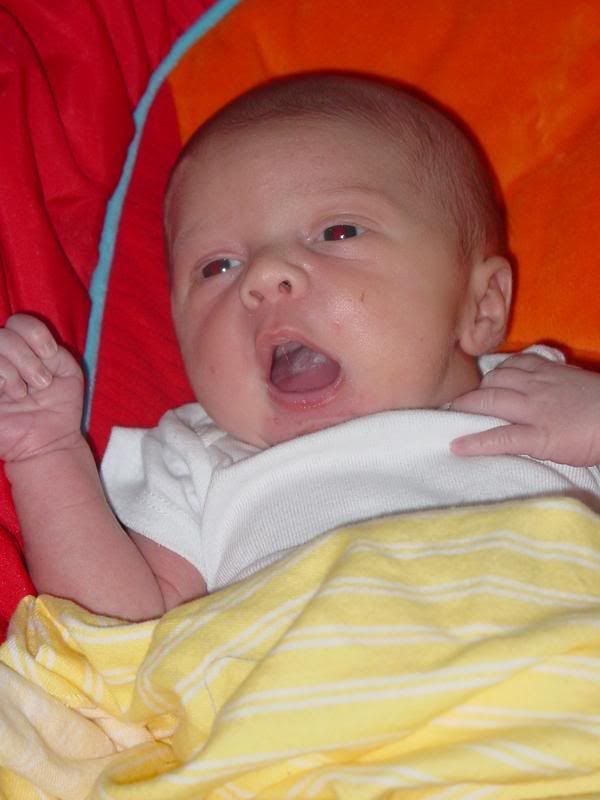 Taylor man
our little Callum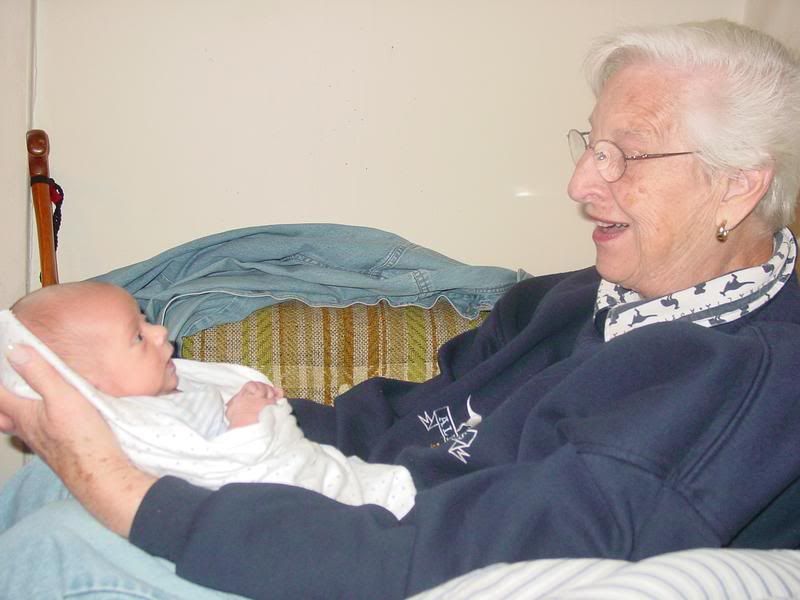 Callum and his Great Grandma Bonnie (my dad's mom)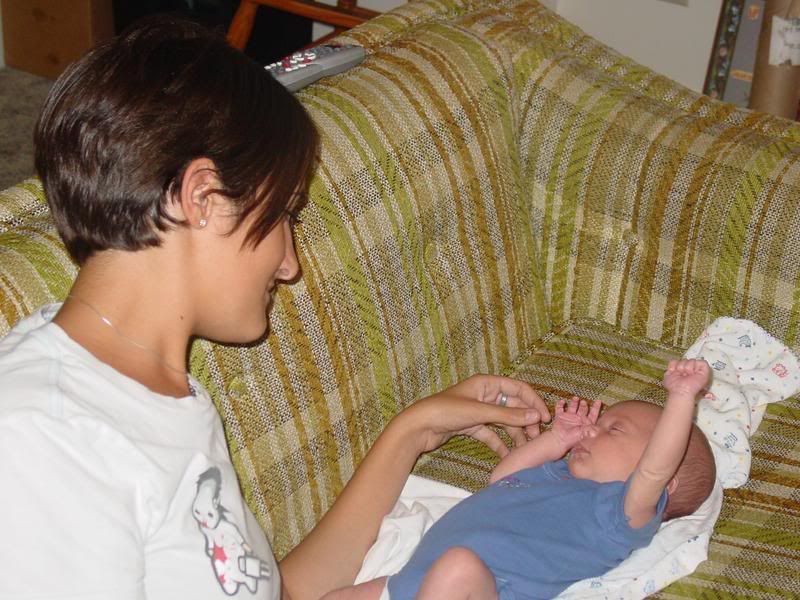 Taylor and his Aunt Shannon (my sister)