I finally found pictures of the cribs that we got online. They had pictures on Walmart's website for the honey color, ours are the natural color....but same crib. We got them at Target for a real reasonable price.
We have one together and the other still in the box in our hallway!
Also, after lusting after the Zanzibar bedding set at Babies R Us...and just not being able to add two of the really highly priced sets to our registry...because that much money times 2 was just silly to me. I found something really comprable and I love it....It's from Target too....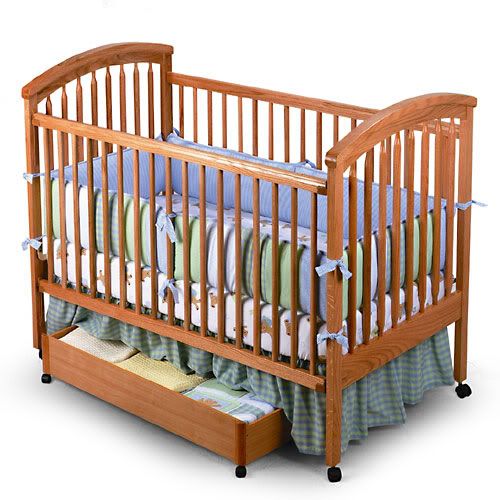 this is the crib that we have....we haven't put together our trundle drawer yet...and our cribs are a natural color and not as dark



a picture of the crib converted into a toddler bed.



the adorable bedding set that is now on my target registry!

:)