The Winter Solstice Celebration was pretty neat last night. There was a HUGE turnout. The place is an old meat packing plant that they totally gutted and transformed into an arts center. There are tons of shops and people's art studios all throughout the inside of the place and we spent the majority of our time in the courtyard for Josh to do their fire performances. He didn't realize how many people really watched them through the night til I showed him the pictures of the crowds around them. He definitely got people's attention! It was cute, before their last performance these two boys came up to see if they were going to perform again and said they had seen them five times already.
There were these huge paper mache puppet things that these two people were walking around in. They were pretty creepy and I took pictures of them just standing in the crowd because it looked so odd!



The girl Laurel that does poi and fire finger dancing.



The crowd and the weird puppet things.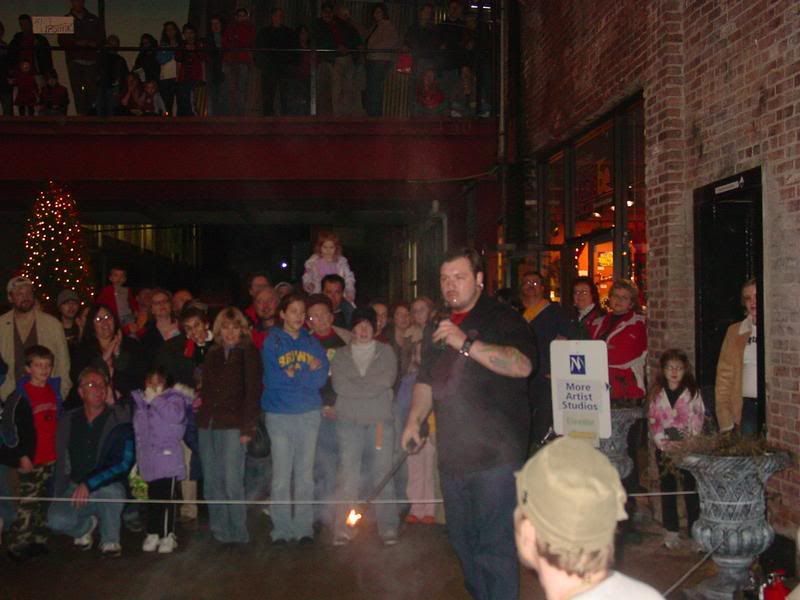 My honey.




It was awesome and they had a great time performing and made some pretty good tips.
He also got approached by some lady that does fire breathing for a local circus here in town to see about him performing with them.
Pretty neat.