The weekend was of course uneventful. But, I did get to try on my dress again and with the strapless bra I got. It looks much better with the crinoline skirt under it as well. I HAVE to take it to the tailor this week to have it taken in at the bust and hemmed up…and possibly bustled. Man when I tried it on with the crinoline my legs just started pouring sweat.
Saturday Josh had to work and it was just the boys and I. We had a great day. They were in a great mood and it was just a good day. It was so hot in our house. The guy who's apartment controls our air was out of town and didn't turn the AC on before he left. I thought I was going to die. We called our property company and got the emergency after hours number….and the phone was turned off and went straight to VM which said "we're sorry the mailbox for this number is full" so we called our rental place back and left a few nasty messages over the course of the weekend. What if it had been something way worse, ya know?
Anyway, we got the boys to sleep in their cribs some this weekend and they slept in them last night until they got up for their 5am bottles. I was pretty happy about it!
I slept in there to make sure it went OK and they didn't wake up wanting to know I was around. I am determined to get them in their own room, for my sanity I need to be able to sleep in my own bed again. No more sleeping in the living room.
We went and bought monitors yesterday and spent a ton of money at Sam's. It's just too easy!
I have some pictures that I finally got off my camera to share :)
So without further adieu…warning a bunch.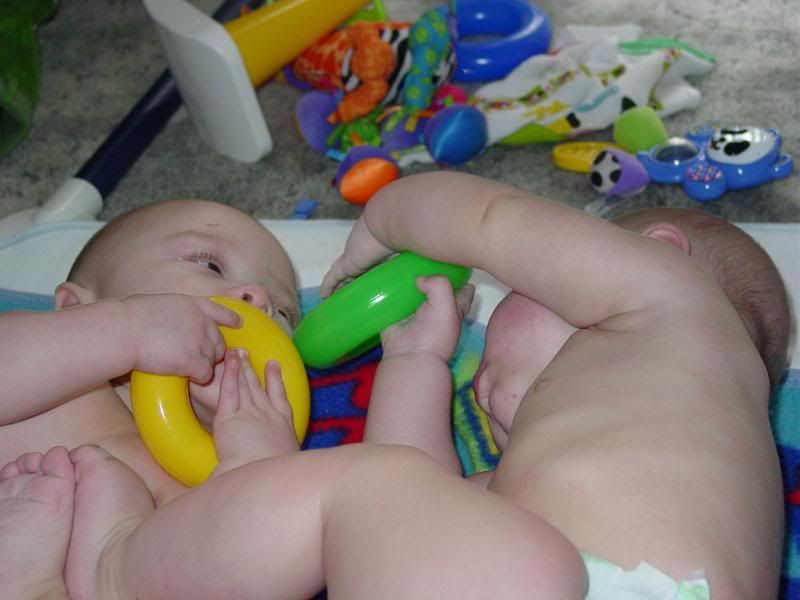 the boys playing Saturday.
Callum
Taylor
Callum peeking at me after a nap.
Taylor and his new thing with his tongue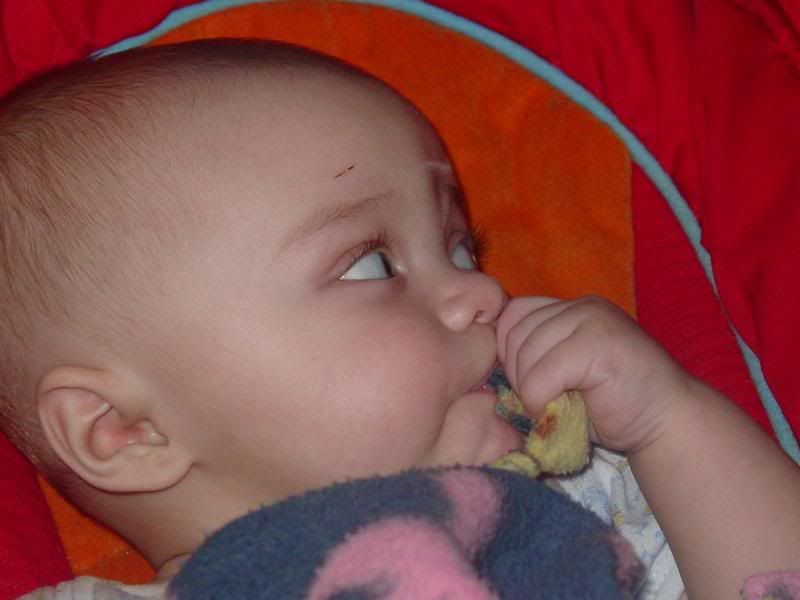 Callum sucking on his blankie
Playing on the floor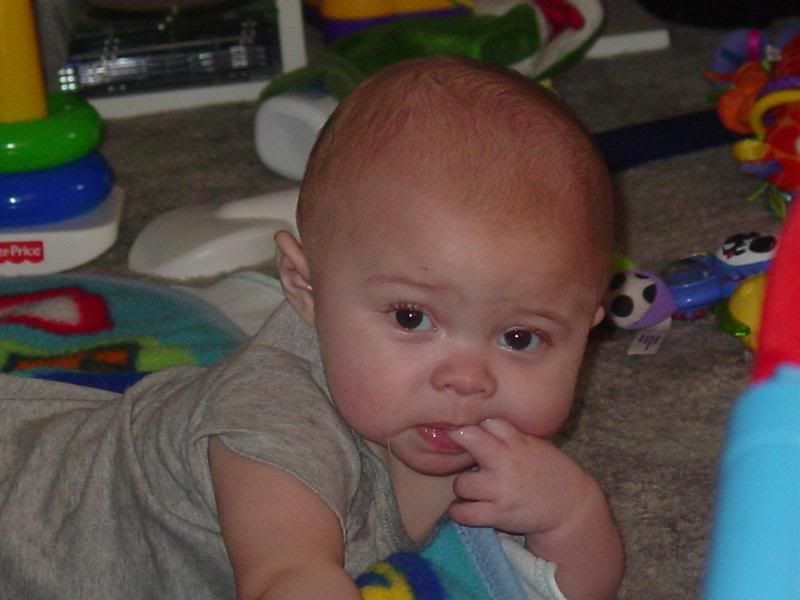 Callum chewing his fingers
Taylor making silly faces
Callum eating some pears & oatmeal. Yummy
Taylor eating pears & oatmeal and being extremely serious. Haha