Callum & Taylor on the left, the little girl Krissa I think and her brother Jonathan. They're a month older than the boys and were born at 32 weeks. so had we gone full term they would have been born around the same time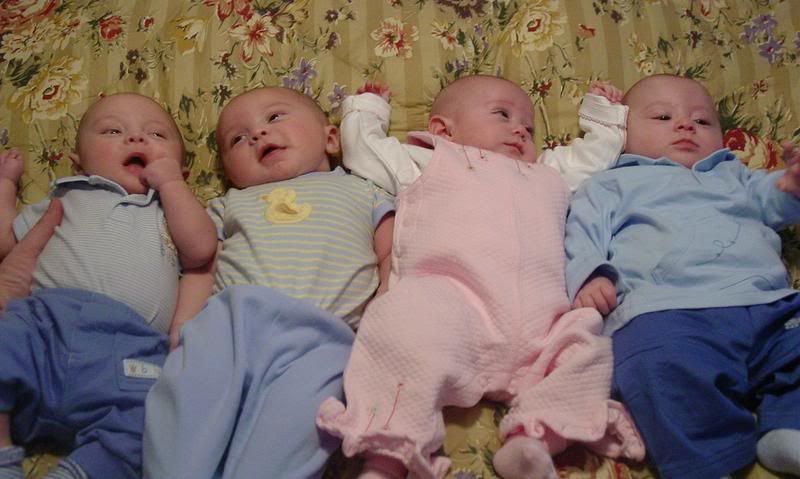 Here are a few of the boys napping at Aunt Kristen & Uncle Jesse's.
We went over there house yesterday, ate left overs and Kristen and I managed to hit one store on black Friday.
We were banned from going to stores! haha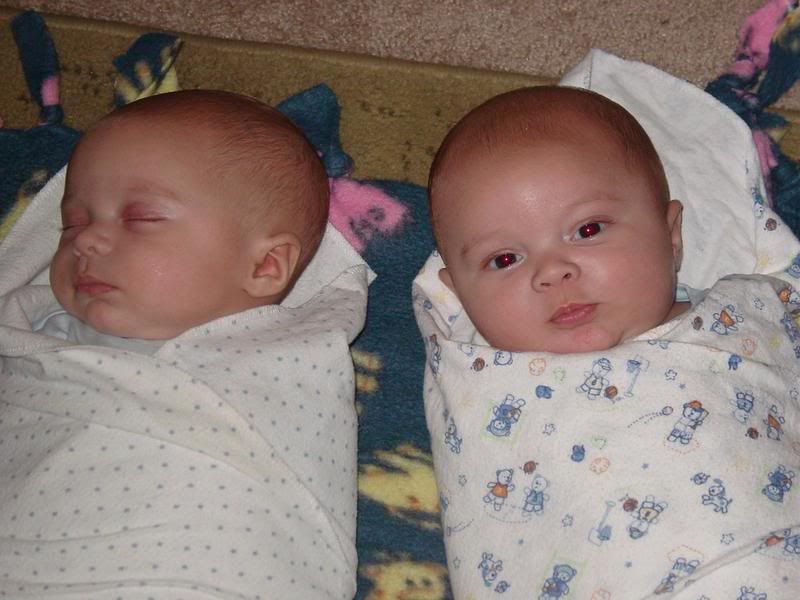 Taylor says, I'm done napping now mom
Pictures of him sleeping melt my heart to pieces.