hi everyone! this is Kerry and rhiana asked me to update here for her, to share the good news with you all!
she gave birth to her two lovely boys this morning- callum and taylor are finally here!! in all the excitement i totally forgot to ask her what time they were born and who came first, but here are some pictures she sent me from her cell phone, that she wanted me to share with you guys!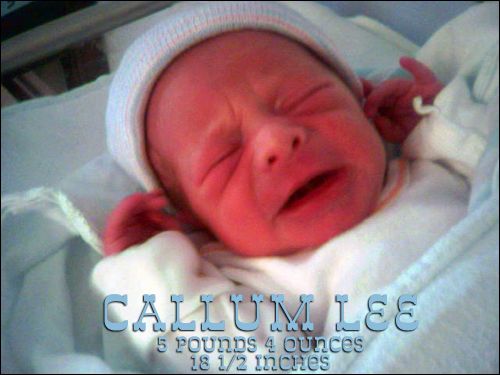 i'm sure i'll make another update for her when i talk to her again and get some more pictures from her, but in the meantime, she wanted everyone to see her beautiful boys!